Flat-lining: Lack of progress on NHS reform
June 2013
Click here to download the full report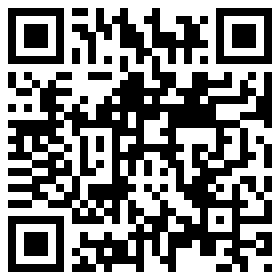 Scan the QR to view the report on your phone or tablet.
One of the consequences of reduced public spending in this Parliament has been innovation and change in the public services affected. Danny Alexander, Chief Secretary to the Treasury, has put this very well: "This should be seen as an opportunity as well as a challenge. Of course these are really difficult decisions. You've got to remember that every pound that you are talking about is potentially somebody's job or a service that someone relies on. But you can use the process to drive some really good changes in the way the public sector works" (24 April 2013).
Unlike most public services, Ministers have both ring-fenced the health budget and sought a radical agenda of reform and value for money. Ministers have said that they want an NHS with a smaller and more flexible workforce, with greater innovation in how care is delivered, with more competition, with better co-operation between the NHS and social care, with more financial discipline and with reduced bureaucracy.
This report collects available evidence on the progress of NHS reform in this Parliament. Ministers should be extremely concerned about the lack of progress. In several areas reform is actually in retreat.
The consequences of the lack of reform include:
A continued increase in visits to A&E departments and emergency admissions;

Rising A&E waiting times; and

Increase in hospital occupancy rates.
The Secretary of State for Health, Jeremy Hunt, has argued that the NHS budget should not be cut since demand for health services is rising. This ignores the fact, however, that NHS spending increased by 94 per cent in real terms between 1999-2000 and 2009-2010.
Removing the ring-fence on the health budget would provide a reason for the NHS to seek the efficiency and change that Ministers rightly want but which they have yet to deliver.