The good news from Pakistan
March 2013
Click here to download the report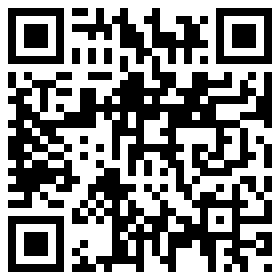 Scan the QR code to view the PDF on your tablet or phone.
A radical new approach to aid and development can bring an "end to aid" according to Sir Michael Barber, the former advisor to Prime Minister Tony Blair and the leader of a massive programme of education reform in Pakistan over the last three years. He argues that a rigorous focus on the successful delivery of aid can lift developing countries to the point that aid is unnecessary. In a foreword, Dr Jim Yong Kim, President of the World Bank, praises the paper as a significant contribution to the growing "science of delivery" in aid programmes.
"The good news from Pakistan" draws lessons from Sir Michael Barber's experience of delivering aid in Pakistan since 2010. Throughout he demands a new level of ambition and execution in aid and development.
Michael Barber warns of a "development assistance doomloop" (p.36) which condemns aid programmes to under-performance. Local officials want aid money "without any demanding strings attached". Donor representatives prefer unambitious projects "because that would enable them to convince headquarters that they were doing good work". For aid providers, "the more they could lower expectations the better". Michael Barber argues that the "doomloop" can be broken by high ambitions, immediate action and rigorous measurement of performance.
Mian Shahbaz Sharif, the Chief Minister of Punjab, asked Michael Barber to prepare a plan in November 2010 and approved it in December 2010. In January 2011 implementation of the "Punjab Roadmap" began. By August it was impacting on 60,000 schools. For comparison, there are around 25,000 schools in the UK.
The Independent Commission on Aid Impact praised the Roadmap as "an excellent example of how a well-designed monitoring system can be integral to the design of a reform programme". Between August 2011 and January 2013, Sir Michael's and the Punjab education leaders' efforts achieved the following results (pp. 12-29):
Approaching one and a half million extra children enrolled in school.

Facilities with functioning electricity, drinking water, toilet and boundary walls increased from 69 per cent to 91 per cent.

Student attendance increased from 83 per cent to 92 per cent.

Teacher attendance increased from 81 per cent to 91 per cent.

81,000 new teachers hired on merit.

Simple, easy-to-use lesson plans for every teacher and new textbooks for every student

Growing evidence that learning outcomes are rising too; whereas two years ago Punjab-India and Punjab-Pakistan were roughly on a par, now Punjab-Pakistan is out in front.

A voucher scheme which enables over 140,000 out-of- school children of poor families to attend private schools; this is the fastest growing voucher schemes in the world.
Michael Barber identifies two "camps" (p.71) in the West of those interested in aid: "those who want less of it because they think it is ineffective and creates dependency; and those who want more because they believe it is fundamental to global justice". He takes a different approach: "The visionary leaders among recipient countries don't hold either view. They want their province or country to succeed and ultimately to do so without any dependence on aid. In the meantime they want aid of the right kind but they don't want the entire (occasionally self-serving) aid industry that sometimes comes with it."
As a result he says that while he supports the commitment to aid spending, "I also want aid to end. Not because it has been demonstrably ineffective, but because one day we'll all know that it has been demonstrably effective and everyone can see that it is no longer needed."
The report includes three forewords by Dr Jim Yong Kim, President of the World Bank; Rt Hon Justine Greening MP, Secretary of State for International Development and Rt Hon David Miliband MP, former UK Foreign Secretary. Key quotes include:
"A few months ago I urged that those interested in strengthening development around the world should work with me and the World Bank to help create what I called 'a science of delivery'. Sir Michael's account of the Punjab education reform represents a significant new contribution."
Dr Jim Yong Kim (p.5)
"The story Sir Michael Barber tells here is important. It is exactly the kind of story that, as Secretary of State for International Development, I want to see highlighted, so that all of us involved in development around the world can understand and learn from the impact that investing in development can have."
Justine Greening (p.7)
"When I started this initiative in 2009, I was aware that while many people cited statistics about Pakistani education, few actually did something about it. Yet what could be more crucial to the future of Pakistan, and therefore the whole of South Asia, than the education of its burgeoning young population? Since I had become convinced in the course of many visits to Pakistan that Western engagement with that country was unbalanced, it seemed to me that it was time for a new dynamic. The fact that our aid programme would be rising fast – never mind the country's interdependence with neighbouring and war torn Afghanistan – only added to my sense of urgency."
David Miliband (p.8)