Whitehall reform: The view from the inside
February 2013
Click here to download the PDF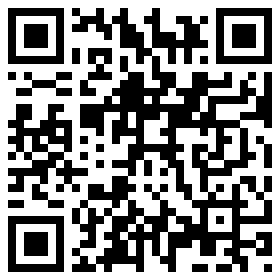 Scan the QR code to view the PDF on your tablet or phone.
In late 2012 and early 2013, the independent think tank Reform carried out 45 anonymous research interviews on Civil Service reform. It interviewed Ministers in the Coalition Government, Ministers in the previous administration, current Non-Executive Directors, current and former officials, and Special Advisers.
The aim was to get a true picture of current views on reform. It is all but impossible for current Ministers and officials to engage in the public debate on Whitehall reform. As a result the debate can be ill-informed. The recent discussion has revealed increasing frustration on both sides but not identified the true problems and solutions.
Three structural problems
The interviews identified three structural causes of the inadequate performance of Whitehall departments:
a style of employment and career planning which rotates people between roles too frequently. This prevents officials acquiring real expertise and skills, such as commercial and procurement skills. It absolves them from accountability for decisions; before a project has been completed in success or failure, they have moved on. It destroys the collective memory of the department and, ironically, often leaves Ministers and their political advisers with more experience of a particular project than their officials.

a failure to act on performance, whether to penalise poor performance or reward the good. In some cases the system actively rewards poor performers i.e. when officials are promoted simply in order to move them out of their current roles.

an absence of will and experience on the part of Ministers to drive change in Whitehall. Ministers also move positions too often to be properly accountable. Ministers also lack a performance culture, even more so in fact than officials.
Key solution
Both officials and Ministers have to improve their performance and be accountable for their actions. But in terms of the implementation of reform, Ministers should bear the responsibility.
Whitehall has shown that it is incapable of reforming itself. Change has to be driven and it has to be driven by Ministers. Ministers have to accept a new political objective which is to hold their departments to account for their performance. The Prime Minister has to play his part by selecting and promoting Ministers partly on their ability to achieve this.
For this reason Ministers need the power to appoint Permanent Secretaries in order todrive change and hold them to account. But the caveat is that Ministers need the skills to do so and should appoint on merit.
Ministerial appointment of Permanent Secretaries is consistent with the principles of Northcote-Trevelyan
The authors show that, contrary to the popular view, the Northcote-Trevelyan report explicitly supports political appointment of officials on the grounds of competence. The idea that the Civil Service should appoint its own leaders in fact emerged during the time of office of Warren Fisher (Head of the Home Civil Service 1919-1938). In 1941, Sir
William Beveridge strongly criticised this change from the Northcote-Trevelyan principles. He concluded: "The Minister's function in war as in peace is first and foremost that of finding the right men and giving them responsibility".
One interview for this project revealed that one Coalition Secretary of State de facto appointed a Permanent Secretary. Another noted that Secretaries of State have more influence "than is written down". Last year Jack Straw reported that he appointed three Permanent Secretaries during his time in Government. Charles Clarke said that he had a Permanent Secretary removed.
Coalition Government policy
In its first two years, the Coalition Government failed to grasp the importance of Civil Service reform, even when presented by new evidence of poor performance. Both the annual Civil Service People Surveys and the new assessments of departmental performance ("Capability Action Plans") have revealed major problems of capability and over-estimations of progress. In 2012, only 27 per cent of Department of Environment and Rural Affairs (DEFRA) officials agreed that they "have confidence in the decisions made by DEFRA's Senior Civil Servants" (as reported to the Civil Service People Survey). Yet DEFRA's Action Plan asserted that, "The senior leadership team exercises active, visible leadership and has set a clear agenda to raise the performance of the Department".
The exception in the first two years was the Levene Review of the Ministry of Defence (June 2011), which is the Coalition's model statement of Civil Service reform. It made clear recommendations to reduce the rotation of both officials and Ministers and to make a reality of performance management.
The attitude of Government has clearly shifted towards reform since the summer of 2012. The Civil Service Reform Plan (June 2012) contains criticisms of both rotation of officials and poor performance management. But the criticism is equivocal; for example, the Plan defended the rotation of officials on the grounds that it advances "the needs and priorities of the Department".
Crucially, the Plan did not commit full Ministerial support to the achievement of change. Whitehall reform was again left to Whitehall. Ministers will again be disappointed: in interviews for this project at the end of 2012 and in 2013, senior current officials reported that the Plan had not led to any changes in their daily working lives.
Detailed recommendations
Interviewees made the following recommendations to address problems on both the official and political sides of government:
Appointment of officials
Reduce the number of civil servants and pay them more. Remove the salary cap at the level of the Prime Minister's salary.

Appoint people to jobs on the basis of skills and expertise – not simply to horizontal grades.

Keep officials in post for length of project.

Run competitions for appointments, including external candidates, in all cases.
Performance management
Promote effective people faster.

Stop promotion of poor performers as a means to shift them away from their current responsibilities.

Apply basic employment law to manage poor performance.
Ministerial skills and performance
Prime Ministers to set clear objectives for Ministers.

Prime Ministers to appoint and promote partly based on ability to run departments.

A stronger political operation in Number 10 Downing Street.

Ministers to set clear objectives for their departments.

Annual performance reviews for Ministers.

Secretaries of State to focus on a small number of core decisions, by delegating workload to junior Ministers and officials.

Presume that Secretaries of State and Permanent Secretaries will stay in post throughout a Parliament.
Appointment of Permanent Secretaries and other officials
Allow Ministerial appointment of Permanent Secretaries, but with the caveat that

Ministers need the right skills to do so and should appoint on merit.

Allow Ministerial appointment to a stronger private office, including political appointments, on the Australian model.

Presume that Permanent Secretaries and Secretaries of State will stay in post throughout a Parliament.